Two essentials for a stress free business move:
a sound plan, plus Hernia follow-through

The true costs of moving a business go far beyond the moving companyís invoice. Thatís why smart companies involve Hernia Movers from the moment a moving decision is made. The result is maximum savings in time and money, while keeping business interruption to a minimum.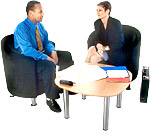 It all begins when you and the Hernia Moving professionals get together to establish a game plan, including specific implementation steps that add ease, safety and time efficiency.

On moving day, we roll out the heavy artillery. Gondola or rolling carts move libraries and office supplies. Four-wheel dollies and hand trucks, johnson bars, panel dollies and speed packs equip the movers to handle sensitive commercial belongings with quickness and safety.

While having the right equipment is a key, the most important element is the movers behind the machinery. Years of moving experience and material handling skill help Hernia Moving professionals spot hazards and bottlenecks other movers might miss. This means a quicker, safer and more enjoyable return to business as usual in your new location.

Even when the move is commercial, Hernia's friendliness, competence and personal pride will leave you feeling right at home.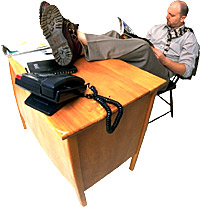 "We have had three very successful moves all handled by Hernia in the last fifteen years, two of our office, and one of our home. Thank you and your crew for a job well done."
"Your company moved printing presses for us. On both occasions the pieces to move were very heavy and unwieldy, and both moves were up a narrow stairway. I was very nervous and anxious about both moves, because one of the pieces is brand new, and the other is a cherished antique. Both of the crews preformed beautifully. They were very careful, thoughtful, and efficient. I was especially impressed by their demeanor: quite, polite, and very professional. Please thank both crews for me."
"I just want to take a moment and compliment the crew that moved our office on their courteousness and professionalism. The move out of the Charles Allis Art Museum was especially difficult and required a great deal of patience and respect for the architecture as well as the art objects."
"I want to thank you for the expert manner in which your company handled my recording equipment. It was obvious that I was dealing with a professional organization."