Need something above and beyond the call? Give us a call!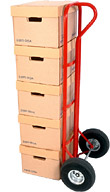 With a name as unconventional as Hernia, itís only natural that we excel in tackling tasks outside the traditional lines of a moving company:

Moving items from one place to another within a home or building

Crating large or valuable items (like paintings, furniture or appliances) for shipping

Loading or unloading trucks or trailers

Handling the tough furniture delivery jobs that furniture stores wonít attempt

Virtually any other type of task involving items that can be moved

As a full service moving company, weíre committed to extending our Better Than Good service to encompass More Than Expected in capability.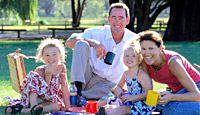 This is a request to place an order by the Tosafest organization for your firmís service to move park benches (100) and picnic tables (75) from two County Parks.
- Tosa Fest
The Historical Societyís Grain Exchange Antique Show was a resounding success! We want to thank you for the important part Hernia Movers played in achieving that success. Your support was a key factor and we sincerely thank you.
- Milwaukee County Historical Society